Close followers may have picked up on the fact that I don't like the term "citizen journalism." Yesterday professional mind blower Henry Jenkins put it in perfect terms for me. (Update: Amy Gahran called this in 2006. I'm just late to the game).
On background from me.
Henry Jenkins said the term "citizen journalism" is as useless as the term "horseless carriage" which was often used to describe cars when they were still a new phenomena.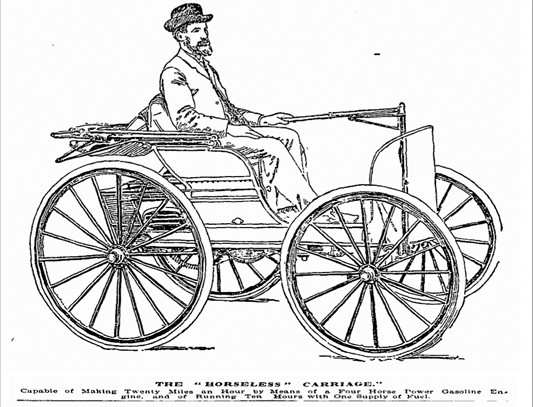 It makes perfect sense that this is how we described automobiles at the time. Our culture was so fixated on the horse for transportation that when we found something that got us from place A to place B, we had to define it as something that did a horses' job – without the horse. The "horseless carriage" term was perfect for that transition phase.
But today if you ask people for 10 facts about automobiles, that they replaced horses probably won't be on the list. People don't define cars by what they aren't or what they replaced over 100 years ago.
I have been using the term "participatory journalism" but many years from now I have a hunch people will just call it "journalism" (what a crazy term, huh) and that will be just fine by me.